Putting the pieces together slowly.
Last weekend I spent time with some amazing women of God at a conference called "Declare". These women write, like me of their experiences and their faith. They survive, like me, all of the turmoil the days bring with family and friends and the world around them. The theme for the weekend was "Wild Obedience".
We spoke of what we heard in our hearts when we listened to God. We sang of His Blessings, His Love, His Provision.  We prayed for His Guidance, His Mercy, His Protection.  We talked, we listened, we learned.
Then we saw what "Wild Obedience" looks like in the life of others through the words they gave out. Saying yes to going where they've never been before. Saying yes to a big idea God placed on their hearts. Saying yes when God says I want you here and oh, btw, it's dangerous and I want you to bring your family. And, even saying yes when He says "I want you right where you are and to speak the words I give you."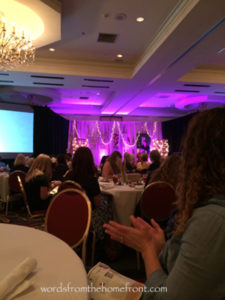 Now I am home, the dishes left from the weekend have been washed, the groceries have been bought, the doctor visits accomplished and the mail has been read.
In the mail, was a bulletin from a former church in another town.  An article written in it by one of the pastors on staff contained an incredible little nugget- He started off talking about a girl who shared what she brought along on a church camping trip.  It was, in the scheme of things, insignificant. Yet, so timely. You see, here in Texas in the summer, it hardly ever rains. There may not be a cloud in the sky for weeks or months around here. 
There they were, at camp, prepared for anything but rain. 
It rained. 
Four days straight.
 When they packed up supplies at the church to take to camp, she had thrown a full garbage bag along with other supplies in the back of the truck thinking it was part of what should be taken along. She discovered after they unpacked at camp she had picked up a bag full of old tarps from the storage room. She brought them out when the rain started and passed them around and they proceeded to make ponchos out of the tarps. Camp was a success instead of a miserable failure. 
He continued on, connecting her with the story of the loaves and fishes lunch of a little boy one day on the shore of Gallilee.
  Like the girl at camp, who gave what she brought, the boy who gave his lunch to Jesus to feed the thousands gave what he had. This little man didn't hold on to it for himself. He didn't hide it or run away with it or try to eat it all up quick. He handed it to Jesus to do what He would with it.  His little lunch in his own hands was insignificant in the eyes of those around him. Yet, in Jesus' hands…. 
As I read that article I was immediately taken back to the weekend.
"Wild Obedience" demonstrated right there on the page!
This what it is.
Offering back to Him the very things He has given us for Him to do with as He wills.
Our words. 
Our blogs. 
Our families. 
Our lives.
Oh, what He can do with those little broken words and fractured sentences, those dishpan hands, those carpooled-out brains, those feet with broken toes and blistered heels, those graying hairs and finely chiseled wrinkles, those lonely hearts and tired souls when we give them all to Him! 
I'm in. Are you?
 May he turn our hearts to him, to walk in obedience to him…1 Kings 8:58a
linking up with other voices from Declare: HERE